*** I postponed posting my Weekend Reads until I could include a note about the devastation that occurred this morning in Newtown, Connecticut. I mention in this post my plans I have for the weekend with my child; and, while I am so blessed that I can do those things, my heart breaks for those parents who will never be able to hold their children again. I will hold my daughter closer than ever, and we will keep those touched by this horrible tragedy in our thoughts and prayers. Our deepest condolences to these families and their loved ones.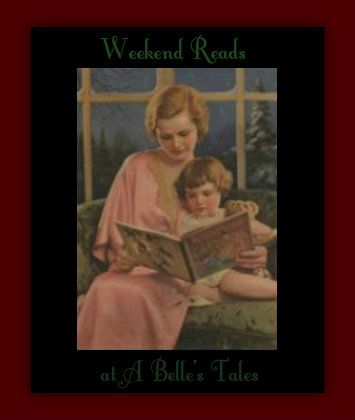 In keeping with our Christmas traditions, this weekend Katerot and I will be snuggled by the fireplace with mugs of hot chocolate, reading:
Title: A Christmas Carol
Author: Charles Dickens
Illustrator: Christian Birmingham
Publisher: Running Press
Amazon
|
Barnes & Noble
One of the best-loved and most quoted stories of "the man who invented Christmas"—English writer Charles Dickens—A Christmas Carol debuted in 1843 and has touched millions of hearts since.

Cruel miser Ebeneezer Scrooge has never met a shilling he doesn't like...and hardly a man he does. And he hates Christmas most of all. When Scrooge is visited by his old partner, Jacob Marley, and the ghosts of Christmas Past, Christmas Present, and Christmas Yet to Come, he learns eternal lessons of charity, kindness, and goodwill. Experience a true Victorian Christmas!
What book are you planning on curling up with?
Any Christmas traditions you'd like to share?
Hope everyone has a wonderful weekend!
We'll see you Monday!
H
a
p
p
y
H
o
l
i
d
a
y
s
!