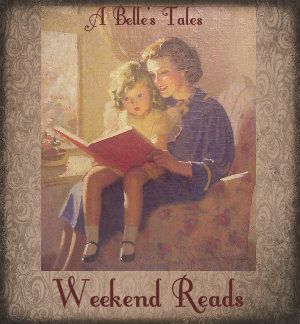 Happy December, everyone!
This weekend I'm reading:
Title: Dead Radiance (Valkyrie #1)
Author: T.G. Ayer
Publisher: Evolved Publishing
Published: February 25, 2012
Amazon
|
Barnes & Noble
That day I knew for sure. I'd lost control of my tears then. They fell in huge, mocking drops. I stared at Joshua through those bitter tears, my heart missing beats as I tried to remember to breathe.

I finally knew what the glow meant.

I was a freak and Joshua was going to die.


Bryn Halbrook had always seen the glow. But it is only when her best friend dies that she discovers the meaning of those beautiful golden auras — Death. Alone, lost in the foster system, she struggles to understand who she is and why she was cursed with the ability to see the soon-to-be-dead.

The new foster kid, Aidan, isn't helping any. Mr. Perfect seems to fit in no matter what, making her feel even more pathetic. But when his affections turn to her, Bryn finds him hard to resist. Impossible actually. A mystery himself, Aidan disappears, leaving behind a broken heart and a mysterious book that suggests Bryn might not be entirely human.

Bryn stands at the threshold of a journey of discovery. Will destiny help her find herself, find her purpose and her place in a world in which she'd never belonged?

And it's book report time again, so Katertot is reading about her favorite President:
Title: A Biography of Abraham Lincoln,
The Pioneer President
Author: William M. Thayer
Publisher: A Beka Book
Published: 2000
Purchase:
Amazon
Witness the rise of a poor pioneer boy from obscurity to greatness in this touching biography.



What book are you planning on curling up with?
Hope everyone has a fabulous weekend!
We'll see you Monday!