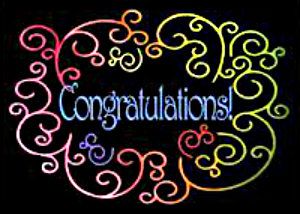 My first blog hop experiences were SO much fun! A big thank-you to
Congratulations to Beckey - she won a book of her choice from The Book Depository in the Book Lover's Holiday Giveaway Hop. She chose Beautiful Redemption (awesome pick)!
Congratulations to Sunny - she won the $30.00 Amazon gift card in the Gift Card Giveaway Hop. Check out her awesome blog,
Blue Sky Bookshelf
. She's so lovely!
Thanks to all who entered and supported the blog. There's still time to enter my Christmas giveaway, and I'll be participating in another blog hop in January!
Happy Holidays, everyone!