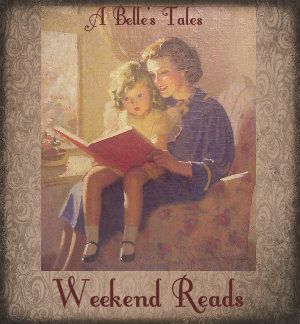 This weekend I'll be reading:
Title: Broken
Author: A.E. Rought
Publisher: Strange Chemistry
Expected Publication: January 2013
Amazon
|
Barnes & Noble
Imagine a modern spin on Mary Shelley's Frankenstein where a young couple's undying love and the grief of a father pushed beyond sanity could spell the destruction of them all.
A string of suspicious deaths near a small Michigan town ends with a fall that claims the life of Emma Gentry's boyfriend, Daniel. Emma is broken, a hollow shell mechanically moving through her days. She and Daniel had been made for each other, complete only when they were together.
Now she restlessly wanders the town in the late Fall gloom, haunting the cemetery and its white-marbled tombs, feeling Daniel everywhere, his spectre in the moonlight and the fog.
When she encounters newcomer Alex Franks, only son of a renowned widowed surgeon, she's intrigued despite herself. He's an enigma, melting into shadows, preferring to keep to himself. But he is as drawn to her as she is to him. He is strangely... familiar. From the way he knows how to open her locker when it sticks, to the nickname she shared only with Daniel, even his hazel eyes with brown flecks are just like Daniel's.
The closer they become, though, the more something inside her screams there's something very wrong with Alex Franks. And when Emma stumbles across a grotesque and terrifying menagerie of mangled but living animals within the walls of the Franks' estate, creatures she surely knows must have died from their injuries, she knows.

Katertot's weekend pick:
Title: The Legend of Sleepy Hollow
Author: Washington Irving,
Adapter, Illustrator: Will Moses
Publisher: Philomel
Published: September 12, 1995
Amazon
|

Barnes & Noble
When Ichabod Crane becomes the new schoolmaster of Sleepy Hollow, he quickly and happily adjusts to the local ways. He delights in the bountiful dinners he's served when visiting the prosperous farms of the region; he enjoys the local yarns and scary legends that fill the firelit evenings of autumn; and he comes to love the idea of marrying Katrina Van Tassel and of one day owning her father's wealth and lands.
There's one problem with his plans, though: Brom Bones, the local hero, who decided long ago to wed Katrina himself. And now, to his annoyance, this pasty-faced bookworm named Ichabod is making a serious bid. This droll tale of romantic rivalry climaxes with the appearance of the Headless Horseman. The spirited narration by Glenn Close, radiant illustrations by Robert Van Nutt, and original music by Tim Story capture all the wit, fun, and shivers of this early American tale. In 1988 the audio was honored with a Grammy nomination in the category of best recording for children.

What book are you planning on curling up with?
Hope everyone has a fabulous weekend!
We'll see you Monday!