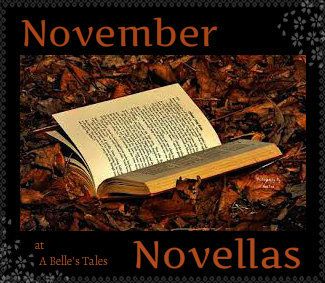 Title: Before the Moon Rises
Series: Ritter Werewolves
Author: Catherine Bybee
Published: March 22, 2012
Purchase:
Amazon
|

Barnes & Noble
My Rating:
★ ★ ★ ★
After a twelve-hour shift in a busy emergency room, Janet O'Brien is beat. Her last patient arrives unconscious and naked. She's lead to believe he's a psyche patient off his meds. However, once he awakens, Janet is charmed by his million-dollar smile and agrees to give him a ride home.


Werewolf, Max Ritter notices the sassy nurse when he wakes after a night under the full moon. Unfortunately, his archrival is drawn to Janet as well. In order to keep her out of harm's way, he opts to keep her close. When the chemistry between them sparks, Max discovers a completely new reason to keep Janet safe.




Before the Moon Rises
is a hot little read that I found on Amazon for
FREE
. It's the story of Max Ritter, an incredibly gorgeous, oh-so-anatomically-correct, smooth-talking man who just happens to be… a werewolf. After a full moon and a long night protecting the city from his arch nemesis and rival werewolf Gorman, Max is brought into the Emergency Room at County General unconscious…and completely naked. Having worked an exhausting graveyard shift, all RN Janet O'Brien wants to do is go home and crash. But with Max as her newest and last patient of the night, her plans are about to take a crazy turn.
An instant chemistry between the two, along with the fact that Janet has managed to catch the interest of a strange man in the ER (bad-guy/werewolf Gorman who has decided to make Janet his next target), has Max seething and assigning himself as Janet's personal bodyguard, thus insinuating himself into every aspect of her life.
But Gorman will stop at nothing to have Janet, claim her in front of Max, and become the leader of the pack once and for all.
This short story was a fun, fast read. It was sexy and well-written. There were a
couple
of cheesy moments, but for the most part, the dialogue flowed nicely. I really enjoyed the characters and was impressed with the knowledge the author had of an ER and of nursing in general. Turns out the author
was
an RN, and she uses her hands-on knowledge and experience beautifully in this book. I loved her touching dedication to Emergency Room nurses.
I'm definitely adding the rest of the Ritter Werewolves series to my TBR. These are great books to read if, like me, you love a great werewolf story and, after reading too much YA, find yourself in need of a more mature, sexy read.
You can download this book for free at
Amazon
or
B&N.
**
This book is not YA. It contains adult themes, canoodling, and one hot, naked werewolf ;). So consider yourself tempted warned.