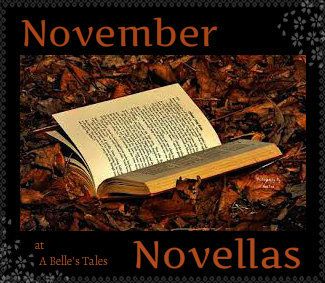 Title: Iron's Prophecy
(The Iron Fey #4.5)
Author: Julie Kagawa
Publisher: Harlequin Teen
Published: September 1, 2012
Purchase:
Amazon
|

Barnes & Noble
Katertot's Rating:
★ ★ ★ ★ ★
Meghan Chase is finally getting used to being the Iron Queen, ruler of the Iron Fey. Her life may be strange, but with former Winter prince Ash by her side at last, she wouldn't have it any other way.


But when they travel to the Summer and Winter courts' gathering for Elysium, the oracle from Meghan's past returns with a dire prophecy: "What you carry will either unite the courts, or it will destroy them." Now Meghan faces a devastating choice that may determine the future of all fey—and her and Ash's unborn child…


Iron's Prophecy
was a wonderful, heartwarming way to end the amazing Iron Fey series. I am so sad to say goodbye to this fantastic series. It is by far one of my favorites, and I know I will be revisiting it again soon. Especially since there is now a spin off series,
The Iron Fey: Call of the Forgotten
. Julie Kagawa's writing and word transition are beautiful and flawless. I can never get enough of it.
In
Iron's Prophecy
, we meet the Oracle again, and she has a terrifying foretelling for Meghan. Meghan finds that it is yet again time to make a very difficult decision. But although there are several ominous and serious moments in this novella, there are some pretty hilarious and enjoyable ones as well. I was glad to see that Meghan was funny this time, too:
"'Oh… That's just fabulous. And you expect us to kill that thing?
It's the size of Walmart.'"
There were hilarious quotes throughout the whole novella, as well as sweet and heartwarming ones, such as this:
'Tir Na Nog is no longer my home… Meghan…"
He shifted closer, closing the distance between us,
and one hand rose to brush my cheek.
I could definitely go on and on about this wonderful novella, but because it would be way too easy to spoil it for those who haven't read it, I'll stop here.
I just want to thank Julie Kagawa for writing such an amazing series. These characters and this series will always have a special place on my shelf and in my heart.
If, like me, you have e-copies of all The Iron Fey novellas and want a physical copy for your shelves (or if you're like my mom and can't look at a cover with a snake on it), you can purchase
The Iron Legends
(
Amazon
|
Barnes&Noble
). This gorgeous book contains all three novellas:
Winter's Passage, Summer's Crossing,
and
Iron's Prophecy
. And it matches our physical copies of The Iron Fey beautifully!
The Iron Legends
is also available for your e-reader; and, while the paperback is cheaper at B&N, the e-copy is cheaper at Amazon.