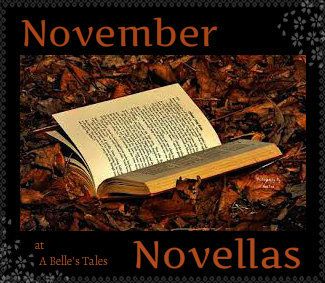 Title: Destroy Me (Shatter Me #1.5)
Author: Tahereh Mafi
Publisher: HarperCollins
Published: October 2, 2012
Amazon
|

Barnes & Noble
My Rating:

★ ★ ★ ★ ★
Perfect for the fans of Shatter Me who are desperately awaiting the release of Unravel Me, this novella-length digital original will bridge the gap between these two novels from the perspective of the villain we all love to hate, Warner, the ruthless leader of Sector 45.
In Tahereh Mafi's Shatter Me, Juliette escaped from The Reestablishment by seducing Warner—and then putting a bullet in his shoulder. But as she'll learn in Destroy Me, Warner is not that easy to get rid of. . .
Back at the base and recovering from his near-fatal wound, Warner must do everything in his power to keep his soldiers in check and suppress any mention of a rebellion in the sector. Still as obsessed with Juliette as ever, his first priority is to find her, bring her back, and dispose of Adam and Kenji, the two traitors who helped her escape. But when Warner's father, The Supreme Commander of The Reestablishment, arrives to correct his son's mistakes, it's clear that he has much different plans for Juliette. Plans Warner simply cannot allow.
Set after Shatter Me and before its forthcoming sequel, Unravel Me, Destroy Me is a novella told from the perspective of Warner, the ruthless leader of Sector 45.


"I've come to believe that the most dangerous man in the world
is the one who feels no remorse.
The one who never apologizes and therefore seeks no forgiveness.
Because in the end it is our emotions that make us weak, not our actions."
This has to be one of my favorite novellas of all time. I am such a huge fan of Tahereh Mafi's writing and the amazing Shatter Me. I had so many questions at the end of that book, and I love that the author not only answers them, but gives me more than I ever could have asked for. I'm going to keep this review spoiler-free, and I promise not to write a review longer than the actual novella itself.

Destroy Me is from Warner's POV, and we find him exactly where we left him in Shatter Me. What follows is nothing short of perfection.

I can't help but feel that Warner would hate -- absolutely loathe -- that we are allowed this personal glimpse into his life and innermost thoughts. He refers to Juliette as a beautiful disaster, when in truth, he is the beautiful disaster… one that I can't get enough of and want need to know much more about.
"My mind is a warehouse of carefully organized human emotions.
I lock away the things that do not serve me."
With Warner's actions, we are also given more peeks into Juliette's journal, which makes me love her even more and only fans the flames of Warner's obsession.


"I knock the notebook to the floor. I'm upright in an instant trying to steady my heart. I run a hand through my hair, my fingers caught at the roots. These words are too close to me, too familiar. The story of a child abused by its parents. Locked away and discarded. It's too close to my mind.
I've never read anything like this before. I've never read anything that could speak directly to my bones."
Destroy Me is a MUST for fans of Shatter Me. If I was highly anticipating Unravel Me before, I'm downright longing for it now.

"Love is a heartless bastard."