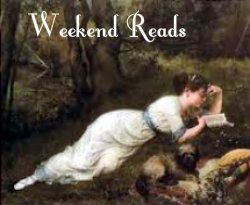 The Body Finder series has been my obsession this week, so I'll be finishing
the third book this weekend before our family arrives:
Title: The Last Echo (The Body Finder #3)
Author: Kimberly Derting
Publisher: HarperCollins
Published: April 17, 2012
Amazon
|
B&N
|
The Book Depository
In the end, all that's left is an echo.

Violet kept her morbid ability to sense dead bodies a secret from everyone except her family and her childhood-best-friend-turned-boyfriend, Jay Heaton. That is until forensic psychologist Sara Priest discovered Violet's talent and invited her to use her gift to track down murderers. Now, as she works with an eclectic group of individuals—including mysterious and dangerously attractive Rafe—it's Violet's job to help those who have been murdered by bringing their killers to justice.

When Violet discovers the body of a college girl killed by "the girlfriend collector" she is determined to solve the case. But now the serial killer is on the lookout for a new "relationship" and Violet may have caught his eye....

Katertot also has a new obsession, so she is reading:
Title: The Adventures and the
Memoirs
of Sherlock Holmes
Author: Sir
Arthur Conan Doyle
Publisher: Sterling Publishing
Published: October 1, 2004
Amazon
|
Barnes & Noble
It's elementary—there's no more intriguing detective than Sherlock Holmes, with his unequalled powers of deduction, and no better mysteries than the tricky ones that only he can solve. Here are some of the finest Holmes stories, recounted by his trusty friend and assistant, Dr. Watson.

What book are you planning on curling up with?
Hope everyone has a fabulous weekend!
We'll see you Monday!