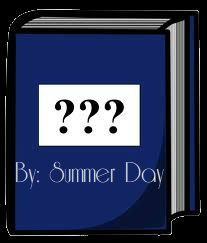 Summer Day is giving away one digital copy of her brand new novel! In fact, it's so new that the title and cover have not even been released yet! This book is inspired by the classic Austen novel 'Persuasion' (about love lost and found again), suitable for YA readers and anyone who likes Austen-inspired teen novels.
Fill out the Rafflecopter form for your chance to win!
Summer Day is the writer of
PRIDE & PRINCESSES, WUTHERING NIGHTS,
and
ANNE EYRE
- all Young Adult novels inspired by classics.
You can visit
Summer's blog here
, where the first chapters of all of her novels are posted.
Tomorrow (September 18, 2012), you can get Anne Eyre FREE. Just click on the book covers to purchase.
a Rafflecopter giveaway